Tired of relying on synthetic hormones and interventions for birth control? There is a more natural and empowered way…
Natural Contraception
Get to know the tested Symptothermal Method that connects you with your body and partner like never before
Get to understand which Natural Contraception methods exist
See the problems with common birth control methods and sanitary products
Why is the Symptothermal Method the safest and how does it work?
How does your cycle work and how does cervix and cervical mucus change during the cycle?
Why this Course?

We have created this free mini online course for you, so you can get to know Natural Contraception. You can watch videos including animations how the Symptothermal Method works and feel into it if this suits your lifestyle. We also provide a checklist, so you know step by step what to do once you are applying this method for yourself. Enjoy the journey to a more self-empowered version of yourself.

Experience more joy, connection and freedom in your body
Once you begin using the Symptothermal Method with your partner and connecting deeply with your body, you can experience greater relaxation, eroticism and pleasure. Natural Contraception can open up a whole new dimension to lovemaking as it becomes a profound and joyful union of the Divine Feminine and Divine Masculine.


Does Natural Family Planning really work?
For decades, we've been told that Natural Family Planning can't be trusted – but we've only been given half the story. Outdated methods tend to rely on just one body indicator for birth control, which isn't enough.

The Symptothermal Method is different. Developed and tested over decades, it uses two signals to deliver a comprehensive indicator of fertility you can trust.

Course instructors Martin and Marie Richtsfeld have been successfully using the Symptothermal Method for over nine years. They have developed this free course to help you find out if the Symptothermal Method is also for you.
Meet your instructors and find out more
How does the Symptothermal Method work?
Two body signals are used to define fertility, observing the temperature and cervix, or temperature and cervical mucus. In understanding these clear signals, you're able to work in harmony with the body, either to avoid pregnancy, or to achieve it. It's more than a technique, it's a beautiful, connected way of being.
Everyone can benefit from this course!

If you are in a relationship, we encourage you to dive together into the Symptothermal Method. Make it a common effort to deepen the connection between each other. Of course, if you want to inform yourself as a single, either female or male, we love that you are here and take this opportunity to connect with your body and sexuality.


FACILITATORS

TEACHERS:
MARIE AND MARTIN RICHTSFELD
"In our Sacred Union, we support each other to live up to our highest potential." Martin and Marie Richtsfeld, first met when Martin was 22, and Marie was only 14 years old. For her, it was love at first sight. Immediately, she knew, "One day, this will be my husband." Fast-forward six years, they met again and started dating. A couple for more than ten years and married for more than four, they live and dream together worldwide. A unity and bond they never imagined formed, a true Sacred Union. It connects them physically, emotionally, sexually and spiritually.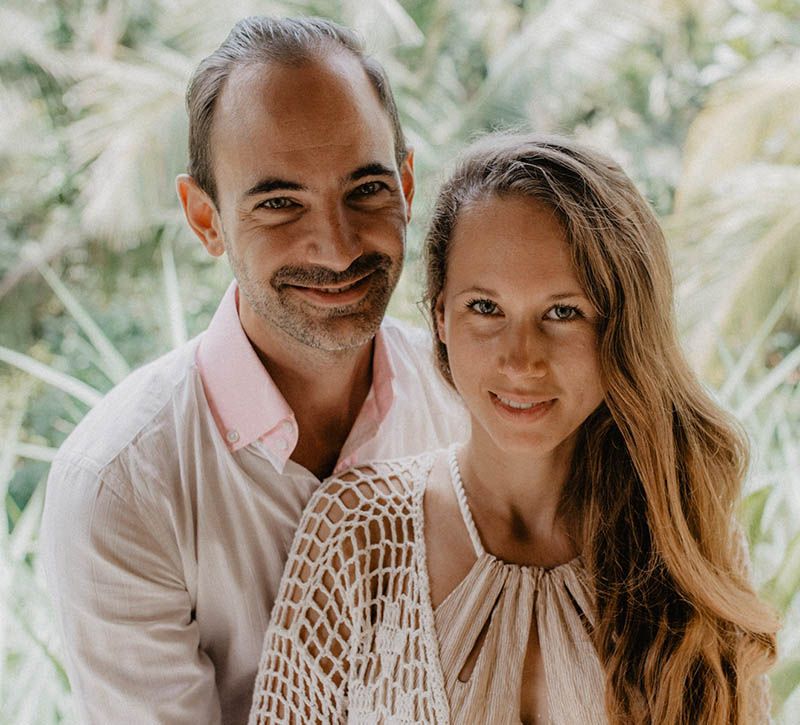 Created with