ONLINE COURSE
Embrace HER
Your unique feminine essence has always been with you - it's not something to learn or acquire but rather something you easefully attune too. Women have been Seers and Oracles for their tribes for centuries, by trusting their cycles of their bodies and feeling their emotions that emerge within them. Thus, drawing upon the knowledge of our Ancient Cultures we will learn to acknowledge our intuitive knowing inherent in our receptive nature. We are invited to slow down with gentle grace. To feel into our hearts and bodily wisdom. To honor our menstrual cycles and sync with the natural rhythms of nature. To deeply listen to our intuitive wisdom. To unleash our wild beauty and claim our sensual and orgasmic selves.
Starting date
30 March 2021
What you are going to learn
A few words about this course
The Sacred Feminine is the feminine force of creation that embodies the qualities of nurturing, receptivity, creativity, compassion, intuition, sensuality, inclusion, mystery, renewal and unconditional love.
Throughout this course you will discover:
Awakening the sacred feminine within
How to lead with kindness, compassion, clarity, humility and love
A deep relationship to your sexual feminine nature
Syncing to the natural rhythms of your bodily wisdom
Ancient wisdom and sacred rituals for modern women
How to bring in B
beauty, sensuality and sacredness into everyday
Connecting with your intuition and higher senses
Establishing healthy boundaries
How to live unapologetically
Womb wisdom and Healing
WHAT OUR STUDENTS SAY ABOUT THIS COURSE
I just finished my three months with Vanessa's course of 'Embrace Her". I feel a lot more confident in myself and have really gotten to know and embrace my feminine side a lot more. I had no idea how much I was living in the toxic masculine. I find her extremely supportive, and her light shines very bright! She held space for me to find my voice in very vulnerable areas of my life. I feel like I learned so much during my time. I find her very inspirational, and she has been such a good role model for me. She has been such a beacon of light, especially when I was feeling really lost from my path, I learned so much over the past few months about myself and my body, and I even started being more musical and playing and enjoying life more. She helped me to get over some uncomfortable obstacles that I seemed to have put in my own way. Vanessa has a very soothing voice, and I found her videos very fun, engaging, and insightful. Vanessa has this feminine beauty and love to her that is so welcoming and healing and inspiring; it helped me to melt away the toxic feminine, and I felt so supported by her. I look forward to continuing my journey with Vanessa and integrating and embodying her teachings.
Chrissy
Canada
Embrace HER feminine spirit course has been a life changing journey for me. A safe space to be open, vulnerable and curious in learning all aspects of embracing the spiritual feminine.The power of sisterhood community, honouring, sharing and accountability, I have loved being connected through our weekly zoom check ins and what's app group chat. ​This empowering course has been put together well as a combination of feminine and spiritual content, rituals, with a variety of practices such as yoga, meditation, breath work, sacred ceremony, activations, mantra singing and lots of creative and fun playwork along the way.Vanessa is such a beautiful powerful women who has a wealth of knowledge and knowing around the feminine and spirituality. I met Vanessa at the Pyramids of Chi in Bali at one of her amazing Heart opening Cacau ceremonies in 2019, where I felt a strong resonance with her energy. It has been such a privilege to have been guided through this Embrace HER journey by Vanessa and I feel deeply grateful to have her as a mentor in my life. I would highly recommend this beautiful empowering course to any lady who is ready to Embrace HER
Jemma Kennedy
Sunshine Coast, Australia
Guaranteed Security using one of the most advanced encrypted systems on the market.
The information in this page is being processed and encrypted securely using industry-leading encryption and fraud prevention tools.
FACILITATED BY
VANESSA HOLLIDAY
An Intuitive Creatress at heart, weaving a tapestry of sound, vibration, feminine Spirit and sonically channeled voice.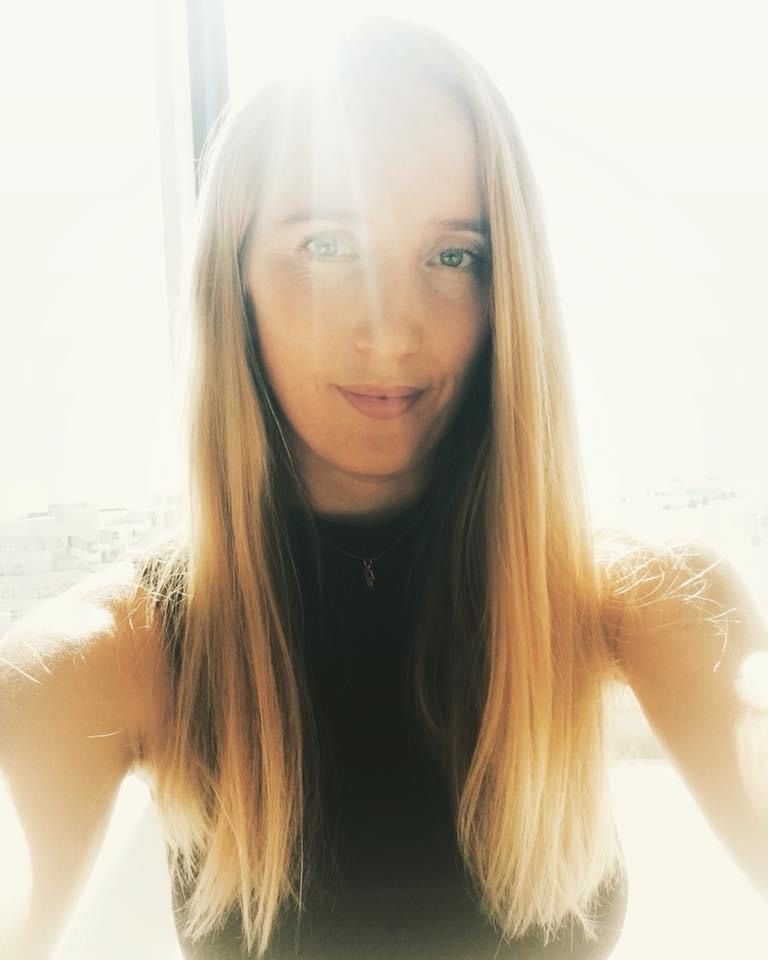 Created with